Grey Cabinets Wholesaler Minnesota
Grey Cabinets Doors and drawers with full overlays and 3/4″ thick panels
Six-way movable European Design Fully Covered Adjustable Soft-Closing Hinges 1/2″ cabinet grade plywood, a 3/4″ shelf, and metal shelf supports
D-shaped drawer Solid Wood Side Panels Without Finger Joints, 1/2″ Thick
Total Extending Soft-closing concealed glide system under-mount
Metal Brackets for 1/2″ Thick Grade Plywood Box Construction Modifications to Base Cabinets
Hardwood Face Frame Door Bumpers with Double Doweled Face Frame Joint, 3/4″ x 1 1/2″
Kitchen Cabinet Grey Installations
You might be surprised about how simple it will be to install mercury grey kitchen cabinets in Minnesota before beginning a cabinetry project. Because we offer a specialised installation solution of grey kitchen cabinets Eagan, MN, you won't have to put in a lot of work installing your kitchen cabinets. Even though most cabinet door designs can be installed using conventional methods, adding unique elements like veneers and cabinet mouldings might make things more challenging.
In homes and businesses, bathrooms, kitchens, and bedrooms
Fireplace walls can be found in living rooms, dining rooms, workplaces, and playrooms.
Other Spaces, Closets, Offices, Restaurants, and Shops, as well as Laundry Rooms
Grey RTA Kitchen Cabinets Installation in Florida, Minnesota
Let's make your ideal space a reality with light grey kitchen cabinets installation in MN! We are committed to executing your perfect design from start to finish. Contact a member of our team if you need help with a remodel you have planned!
Mercury grey kitchen cabinets in Minnesota are just as elegant and versatile as they look. You can easily pair them up with different color options you have used in your kitchen.
But is that enough to make your kitchen a functional one? What about the flooring, the lighting, the wall color, and more? Here's our take on how you do it all perfectly.
Best Color Combinations for Grey Kitchen Cabinets Florida
For your walls, you get the option to try out endless possibilities. Some of the top ones to go with kitchen cabinets (grey) in Florida are:
Pastel Tones: Using soft pastel shades add a slight touch of color to your kitchen, which makes the whole ambiance soothing.
White: There's no other shade that can make your walls look timeless, while also making the grey cabinets liven up the entire area.
Natural Neutrals: Earthy colors like beige can complement the cool, calm aura of grey cabinets, which is exactly what you would want in your kitchen.
Bold Contrasts: Vibrant colors such as emerald green or navy blue build a long-lasting yet striking visual impact instantaneously.
Advantages of Grey RTA Kitchen Cabinets
Grey cabinets are chosen because they offer many advantages to your kitchen, besides being aesthetically appealing. These include:
• They exhibit a timeless sophisticated appeal that is always going to be unmissable
• They are versatile and can complement both modern and traditional kitchen designs
• They play a major role in adding a unique dimension and depth to the kitchen's visual appeal
• They can go well with statement hardware or colorful backsplashes, as you like it
Brightening a Grey Kitchen

This is how you can make your space with grey kitchen cabinetry in Iowa liven up:
Use Optimal Lighting: More space to let the natural light, which makes your kitchen look more vibrant than ever
Install Light-Colored Countertops: Such light-shade countertops enhance the visual appeal by reflecting light towards grey RTA cabinets in North Dakota
Use More Elements of Mirror and Glass:
Install Open Shelves: Such shelves make your kitchen look more airy and more kitchen-like than ever before.
Using light grey kitchen cabinets can do wonders for your kitchen. You could always choose to experience this firsthand.
Ideal Flooring Options for Grey Kitchen Units
While you are at remodeling your kitchen, pay special attention to the flooring as well. Here's what you can do about it:
Light Hardwood: Floors made of light-toned hardwood add elegance and warmth to your kitchen area.
Grey-Toned Floor: You can opt for a similar grey shade that gives away a contemporary and sleek aesthetic appeal.
Contrasting Tiles: Patterned tiles or colors like White and cream create an appealing contrast of grey cabinetry in Wisconsin.
Natural Stone: In case you want a luxurious appeal, go for natural stones like marble or travertine that can introduce a timeless appeal to your kitchen.
When you choose a grey-themed kitchen, you end up making an almost perfect choice. All that's left to do is pair the cabinetry with the most exquisite color choices for walls and flooring, ably complemented by lighting, both natural and otherwise.
12" Deep Wall Cabinets - 1 door
For people who want an appealing, distinctive, and reasonably priced dream kitchen, our cabinets are ideal. Our business is based on quality! Visit our online gallery whenever suits you.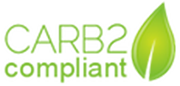 The carb2 compliant seal indicates that the product's formaldehyde levels are well within the safety limits. When buying wood products look for carb2 certification.
The NKBA developed its certification programs as a way for kitchen and bath professionals to market themselves as experts in their field. The NKBA envisions a world where everyone enjoys safe, beautiful and functional kitchen and bath spaces.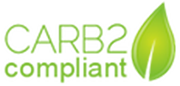 The carb2 compliant seal indicates that the product's formaldehyde levels are well within the safety limits. When buying wood products look for carb2 certification.