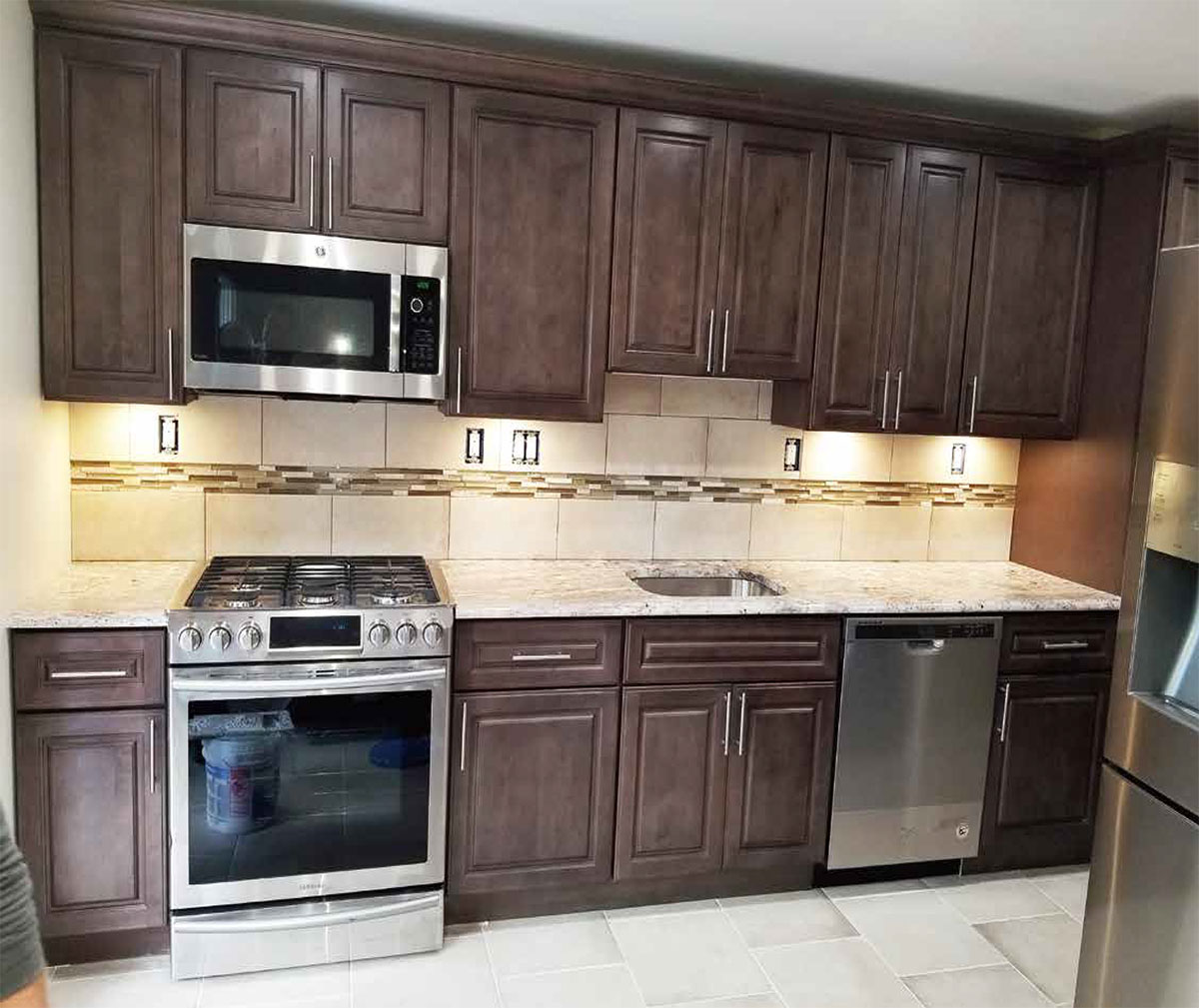 3/4″ thick panels, full overlay doors, and drawers
6 Ways Variable style European Adjustable Fully Covered Soft-Closing Hinges 1/2″ Cabinet Grade Plywood, Metal Shelf Rests, 3/4″ Shelf
Drawer Dovetail Side Panels Made of 1/2″ Thick Solid Wood Without Finger Joints
Entire extension System for Soft-Closing Under-Mount Concealed Glides
Metal Brackets for Construction with 1/2″ Thick Grade Plywood Box. Base cabinet reinforcements
Hardwood Face Frame Door Bumpers, 3/4″ x 1 1/2″
Hardwood Face Frame Door Bumpers, 3/4″ x 1 1/2″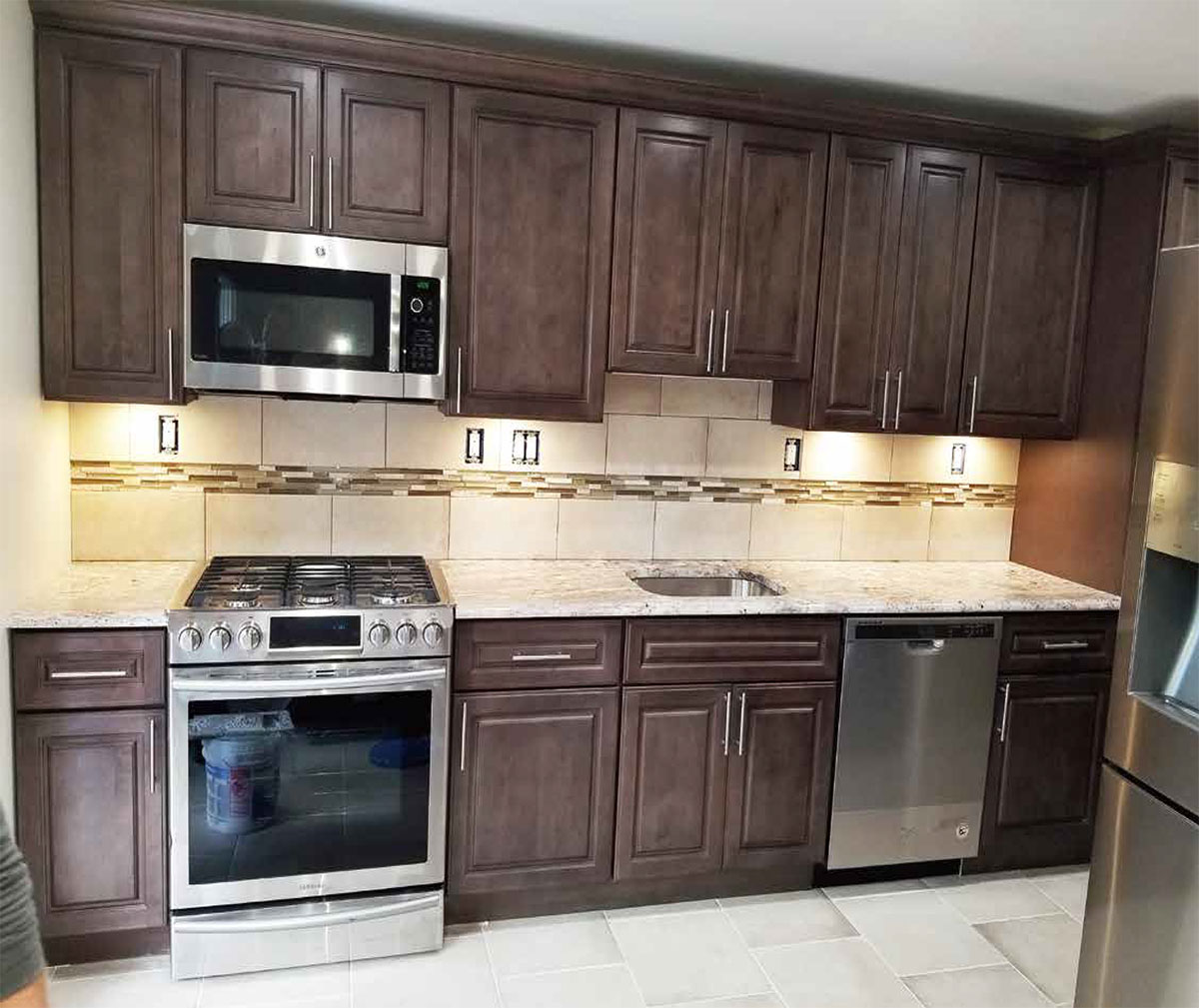 Truffle Cabinets Installations
Before starting a truffle kitchen cabinets Eagan MN job, you could be shocked by how easy it will be to install Venus Truffle cabinets. You won't have to put in a lot of work installing your kitchen cabinets because we provide a specialised solution. Most truffle cabinets in Wisconsin can be installed using standard techniques, but adding distinctive components like veneers and cabinet mouldings may make things more difficult.
The bathrooms, kitchens, and bedrooms in residences and companies
Living rooms, dining rooms, offices, and playrooms all have fireplace walls.
In addition to laundry rooms, other spaces include closets, offices, restaurants, and shops.
Wholesale Venus Truffle Kitchen Cabinets
If there was a name of elegance and functionality for a kind of kitchen cabinets, wholesale Venus cabinets in Minnesota will always rank right up there. These cabinets are crafted to offer you an exceptional quality and come equipped with a wonderful truffle finish and a hint of utmost sophistication. But what makes them a perfect choice for every kitchen? Also, what wall colors and flooring would complement them, and how can you brighten and enhance their beauty? Let's discuss.
What is Venus Truffle Kitchen Cabinets?
Every Venus Truffle Kitchen Cabinets wholesaler deals in high-quality kitchen cabinets that are curated with exceptional craftsmanship and elegant design. These cabinets are made of premium materials and feature a beautiful truffle finish, which adds a touch of sophistication to every type of kitchen space. These unique kitchen cabinets offer both functionality and style, and provide ample storage along with a timeless aesthetic appeal.
Are Venus Truffle Kitchen Cabinets a Good Idea?
Without a doubt! Wholesale Venus truffle cabinets in South Dakota are a great choice for both homeowners and their interior designers. These can boast of several advantages, such as durability, versatility, functionality, and true value for your investment. These cabinets are built to last, resist wear and tear, and complement various kitchen styles.
Venus ivory cabinets Minnesota offer ample storage space, helping keep the kitchen tidy and organized. Moreover, they can significantly enhance the value of a home, making them a desirable feature in real estate.
What Color Walls Go with Truffle Kitchen Cabinets?
When selecting wall colors that complement Venus Truffle Kitchen Cabinets, there are several options to consider. Light neutral tones, such as white, beige, or cream, create a clean and timeless look, allowing the truffle cabinets to stand out. Warm earth tones, like brown, taupe, or warm gray, create a cozy and inviting atmosphere, harmonizing well with the cabinets.
Those who seek contrast and visual interest from Venus truffle kitchen cabinets Fort Myers, bold accent walls in deep blue, rich green, or vibrant red can create a striking backdrop. Factors such as overall kitchen design, lighting, and personal preferences should also be considered when choosing the wall color that best suits the space.
How Can I Brighten My Truffle Kitchen Cabinets?
To brighten Venus cabinets Wisconsin, you may consider the following tips. First, ensure ample lighting, including that from natural and artificial sources, to brighten up the entire space and highlight the cabinets' beauty. Installing mirrored elements like a mirrored backsplash/glass cabinet doors can further bounce light around the room, thereby creating a brighter and more open feel. Opting for lighter-colored countertops, such as white or light gray, can provide contrast and brighten the overall look. Additionally, adding pops of color and brightness through decorative accessories like vibrant dishware, fresh flowers, or colorful kitchen textiles can make the truffle cabinets appear more vibrant and livelier.
What Color Floor Goes with Truffle Kitchen Cabinets Units?
When selecting color for the floor to complement Venus truffle cabinets in North Dakota, you may consider light wood tones, such as oak or maple, which create a beautiful contrast of the cabinets. You can also go for neutral-colored tiles like light gray/beige, which provide a clean and cohesive look, thereby allowing the cabinets to become the focal point you want them to be.
For a bold and dramatic look, you can consider contrasting dark tones like espresso-colored hardwood or charcoal gray tiles, which create a striking contrast of the truffle cabinets, adding depth and unmatched sophistication to the kitchen.
Our installation of truffle cabinets in Iowa are perfect for customers who want their dream kitchen to be aesthetically pleasing, unique, and fairly priced. The foundation of our company is quality!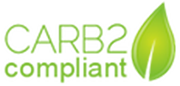 The carb2 compliant seal indicates that the product's formaldehyde levels are well within the safety limits. When buying wood products look for carb2 certification.
The NKBA developed its certification programs as a way for kitchen and bath professionals to market themselves as experts in their field. The NKBA envisions a world where everyone enjoys safe, beautiful and functional kitchen and bath spaces.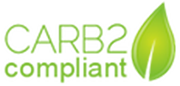 The carb2 compliant seal indicates that the product's formaldehyde levels are well within the safety limits. When buying wood products look for carb2 certification.