Athena Desert Kitchen Cabinets
Doors and drawers with full overlays and 3/4″ thick panels
Six-way movable European Design Fully Covered Adjustable Soft-Closing Hinges 1/2″ cabinet grade plywood, a 3/4″ shelf, and metal shelf supports
D-shaped drawer Solid Wood Side Panels Without Finger Joints, 1/2″ Thick
Total Extending Soft-closing concealed glide system under-mount
Metal Brackets for 1/2″ Thick Grade Plywood Box Construction Modifications to Base Cabinets
Hardwood Face Frame Door Bumpers with Double Doweled Face Frame Joint, 3/4″ x 1 1/2″
Athena Desert Kitchen Cabinets Installations
FGT Cabinetry offers a unique technique for the installation of Athena desert cabinet Eagan MN. Standard installation methods should work for the majority of cabinet door designs, but adding unique elements like veneers and mouldings may make things more challenging. We provide installation assistance,
In homes and businesses, the restrooms, kitchens, and bedrooms
Fireplace walls can be found in living rooms, dining rooms, workplaces, and playrooms.
In addition to facilities for washing, there are also businesses, restaurants, and shops.
When a family dines together, it allows every member of the family to connect with each other and leads to an overall good experience for everyone. But there is always something you can do to make a good experience great. Athena desert kitchen cabinets add a touch of warmth to your kitchen decor that enhances the spirit of eating together. Beyond their exquisite look, desert style kitchen cabinets come with excellent functionality adapt to any space, and gel well with any ambience. However, it is important to evaluate a kitchen cabinet properly before you add it to your kitchen.
What are Athena Desert Kitchen Cabinets?
Athena Desert Kitchen Cabinet is an exquisite piece of furniture made available by FGT cabinetry. It has all the makings of a star of your kitchen as it is functional, visually appealing, durable and ergonomic. The desert cabinet is constructed using high-quality wood such as plywood and hardwood along with durable construction metal brackets, metal shelf support, hinges and handles.
The Main Parts of Athena Desert Kitchen Cabinets
Athena Desert Kitchen Cabinets is a combination of many important parts. Below is a breakdown:
• Cabinet Box: The desert painted kitchen cabinets are constructed with various high-quality materials like particleboard, plywood, or MDF. A robust cabinet box lays a strong foundation for the cabinet and is essential in the overall design.
• Cabinet Hinges:  Athena Desert Kitchen Cabinets have hardware components called hinges that connect the doors of the cabinet to the cabinet box. For smooth opening and closing of the cabinets, you need high-quality hinges that are installed correctly and are made from good material. Moreover, it is important to have well-concealed hinges as it makes for a flawless desert kitchen design.
• Cabinet Doors: The front of the cabinet has well-built doors that have an ergonomic design. The doors are mostly constructed with wood, MDF, or glass.
• Slides for Drawers: For a good user experience, a smooth sliding motion is essential. A desert cabinet is equipped with top-notch drawer slides that facilitate a smooth opening and closing motion.
• Back Panel: The double wall kitchen cabinet has a sturdy back panel. It provides essential stability to the unit and plays a key role in maintaining the cabinet shape.
• Division of Interior Storage Space with Shelves: A desert style kitchen cabinet has multiple shelves that are constructed to offer discrete storage space for keeping a variety of items.
• Legs and Feet of Cabinet: To ensure that the cabinet stays put on any surface, the legs and feet of the cabinet need to be of high quality. The Athena Desert Cabinets have legs and feet that are built with durable material. Therefore, they maintain a good hold on every surface, ensuring cabinet stability.
Improving the Style Quotient of My Desert Colored Kitchen Cabinets
Athena desert kitchen cabinets exude warmth and bring a touch of class to your kitchen. But you can always enhance their look and feel by making some adjustments and changes to your existing decor:
• Add some backsplash and change the wall paint: The warmth and coziness of desert color cabinets can be complemented with earthy-toned or neutral color wall paint. For instance, you can use light beige, soft sand, or pale terracotta to create a wonderful backdrop for the already beautiful cabinets. You can further enhance the look by choosing a backsplash with natural textures such as stone or textured tiles, which reflect the desert cabinet's organic vibe.
• Create a harmonious ambience by choosing a complementing countertop: Select a countertop material that complements the existing desert color palette. For instance, you can use warm-toned quartz, earthy granite, or even a marble countertop with desert-like veining that can glorify the design. It is advised that you refrain from creating stark contrasts, and aim for a cohesive look.
• Create some transparency by adding glass: For people who have beautiful crockery, it is a great idea to add glass inserts to your desert kitchen cabinet. It can enhance the look of the cabinet and allow you to display all the kitchenware in all its glory.
• Install Quality Lighting to Enhance the Look of Cabinets: With beautiful lights such as chandeliers or pendants, you can create a visually delightful effect that leaves a mark on the people who see your cabinet. It is advised that you use lighting that complements the color of Athena kitchen cabinets to maximize the visual appeal.
We're dedicated to realising and installing desert kitchen cabinet Iowa from conception to completion. To talk about your upcoming renovation project, get in touch with one of our experts!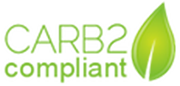 The carb2 compliant seal indicates that the product's formaldehyde levels are well within the safety limits. When buying wood products look for carb2 certification.
The NKBA developed its certification programs as a way for kitchen and bath professionals to market themselves as experts in their field. The NKBA envisions a world where everyone enjoys safe, beautiful and functional kitchen and bath spaces.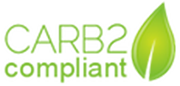 The carb2 compliant seal indicates that the product's formaldehyde levels are well within the safety limits. When buying wood products look for carb2 certification.