All top wall Jupiter slate cabinets at Florida and Eagan, MN may be inverted to change the direction in which the door swings, and all doors and drawer fronts are made of a "5-piece" structure.
All doors and drawer fronts are full overlay. all side panels' colours match the finish of the doors
Drawer slides with full extension, undermount, and soft close
matching plywood end panels for the door finish
Dovetailed drawer boxes made of solid wood
Interiors with natural finishes and adjustable plywood shelving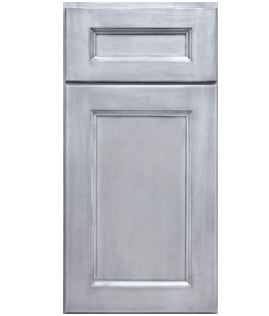 Jupiter slate kitchen cabinets Installations
FGT Cabinetry offers a unique technique for installing slate shaker kitchen cabinets in Eagan MN. Standard installation methods can be used to install the majority of cabinet door designs, but adding unique elements like veneers and moldings may make things more challenging. We provide installation support,
In homes and businesses, the restrooms, kitchens, and bedrooms
Fireplace walls can be found in living rooms, dining rooms, workplaces, and playrooms.
In addition to restrooms for washing, there are also offices, restaurants, and shops.
Together, create the interior space you've always dreamt of with slate cabinets kitchen in Florida and MN! We are dedicated to carrying out your ideal design from beginning to end. If you require assistance with a planned remodel, get in touch with a member of our staff!
The very thought of redoing your kitchen can be daunting, especially if you can't think of how to do it right. Given the number of choices you get to pick from, it will be surprising if you end up making a choice without thinking much.
One of the better choices that can become a stunning addition to your kitchen are the Jupiter Slate kitchen cabinets in Florida and Minnesota. Their ease of use, aesthetics, and ability to bode with any type of kitchen makes them the perfect choice for everyone.
What are Jupiter Slate Kitchen Cabinets?
These kitchen cabinets derive their name from their slate stone-like colour that is bound to impress anyone. They come with a hint of sleek yet modern design, which is enough to make your culinary space appear more sophisticated than it already is. These kitchen cabinets are crafted from highly-durable materials that are both functional and aesthetically appealing at the same time. The slate stone colour further adds a distinct character to your kitchen's layout.
Are Jupiter Slate Kitchen Cabinets a Good Idea?
Indeed! Jupiter Slate Kitchen Cabinets can be as versatile as you want them to be. Their visual appeal alone can complement your kitchen and make it more contemporary and stylish. In addition to that, they also bring you a number of advantages, such as their sturdy design, longevity, durability, and an unmatched ability to blend with all types of kitchen designs. So, no matter how you want your kitchen designed, Jupiter Slate kitchen cabinets can be a great choice to go with them all.
What Colour Walls Go with Jupiter Slate Cabinets?
Given that Jupiter Slate kitchen cabinets have slate-like colour, you must look for shades that are perfectly contrasting to it. For instance, you can go for certain lighter shades, such as creamy white, pale grey, or soft beige. Such colours also make your kitchen look wider and brighter and can highlight exactly why your decision to install Jupiter Slate kitchen cabinets could not have been any better.
Leading Jupiter slate cabinet manufacturers in North Dakota/South Dakota can have these manufactured just as you like.
How to Put Spotlight on Jupiter Slate Cabinets?
A good Jupiter slate cabinet wholesaler in Eagan can help you with several ways to do it right. Even then, in order to make your Jupiter slate cabinets stand out in your kitchen, you can consider the following:
Install Sufficient Lighting: Nothing can accentuate the beauty of your kitchen cabinets like bright light. By installing them right, you will actually get a feel of your kitchen appearing brighter and more spacious than before.
Countertops with Lighter Colour Shades: Colours like white, light grey, or beige can any day be the perfect choice for your kitchen countertops. When you compliment them with custom cabinets from Jupiter in Wisconsin, your kitchen will feel more sophisticated and elegant-looking than ever before.
Glass Doors for Cabinets: By making your cabinet doors transparent, you will end up making your kitchen look more lively and brighter than before. This one update alone will often suffice to put the spotlight on your kitchen cabinets.
Reflective Cabinet Surface: You can achieve this by using metalling accents or by having a mirrored backsplash in your kitchen. These surfaces will reflect the light around the kitchen, which is yet another way of making the space look brighter and more spacious than ever.
What Colour Floor Goes with Jupiter Slate Cabinets?
Jupiter Slate Platinum RTA cabinets in Fort Myers come ready for assembly and can be installed within a matter of a few days, or sooner. Compared to that, you may need a little bit more time to get the flooring done that compliments their visual appeal. Some of the best floor colour options to create a cohesive and balanced look in your kitchen are:
Tiles with neutral colours, such as beige or grey, can provide the slate-colour of your cabinets to stand out while retaining a cohesive appearance.
Floors with light-coloured wood, such as maple or oak, can beautifully contrast the darker Jupiter Slate cabinets.
Contrasting dark-coloured tiles, such as charcoal, which add a unique depth to the overall aesthetics of your kitchen.
As a leading Jupiter slate cabinet wholesaler, we know how to establish your new kitchen in a league of its own. Want to learn more? Give us a call and let us discuss these in detail.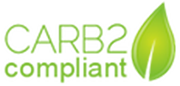 The carb2 compliant seal indicates that the product's formaldehyde levels are well within the safety limits. When buying wood products look for carb2 certification.
The NKBA developed its certification programs as a way for kitchen and bath professionals to market themselves as experts in their field. The NKBA envisions a world where everyone enjoys safe, beautiful and functional kitchen and bath spaces.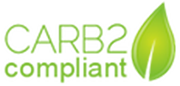 The carb2 compliant seal indicates that the product's formaldehyde levels are well within the safety limits. When buying wood products look for carb2 certification.